As you might tell, the present highly changing environment has created new challenges for the global marketplaces. It is therefore far more difficult for global markets given that these challenges are disrupting organizations and their human behaviors around how they operate and communicate. Have you ever wondered how businesses cope and even prosper in this rapid change and disruptive environment?
The current challenges affecting organizational design for examples might include the need to meet corporate social responsibility in response to the strong competition, globalization and the rise of social scrutiny demanding ethical standards as per recognized by scholars.
In view of that, it suggests that organization needs to shift to a new type of business structure. However, in addition to the aforesaid challenges, the familiar organization's resistance to change is predominant due to limited human resources, the lack of competency and skills that can lead to rejection, non-compliance and non-responsiveness and other reasons. Moreover, there are the implications for leadership in these complex environments that suggest business-as-usual approach is unsustainable.
Let me put those ideas into enlighten perspective, sustainable organization generally holds ethical governance and accountability as well as transparency in association with its major stakeholders for a defensible influence through good reputation and naturally minimize the possible risk issues.
According to researchers the key challenges for organizational design are diverse, and the processes involve in supporting the various structure elements of the organization can also be varied in every organizations. This is why there is no one size fits all approach; and decision makers must understand that these are important processes necessary to design a suitable structure. A fitting structure is to deliver a balanced business purpose for achieving both a profitable and sustainable outcomes that embrace the environment and society as a whole.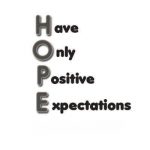 In time of global change that is multifaceted by its complexity, the impact on the organization where I worked several years ago had been chaotic. By chaotic, I mean it includes human interactions and behavioral issues actually a dysfunctional culture. And so, with the many stages of failed pathways, the inaccuracies working as a team in fact was a struggle; and the actual transition towards its new system within the industry had never been so tested and slow to adapt.
In summation, even though there are needs for appropriate skills and training to meet all needs and expectations of a sustainable organization, the chaotic environment concerning the internal and external stakeholders hence highlight the importance of agility, resilience and adaptability in the workplace culture.